PECVD Dielectric Films for RF & Power Compound Semiconductor Applications
Did you miss this webinar?
This webinar was originally broadcast live on 17th June 2020. To access the recording, click the link below
High quality dielectric films are needed for a range of applications in the manufacture of compound semiconductor devices including MIM capacitor, device and final passivation layers, and bow compensation. PECVD SiN is widely used because of its excellent passivation performance, stress tuneability and electrical reliability together with its compatibility with GaAs, GaN and SiC based RF and power devices.
In this webinar, we will discuss PECVD process and hardware optimization for the production of SiN films with the productivity required for high volume manufacturing. We'll show how processes can be tuned to run at low plasma densities to minimise surface damage to sensitive GaN devices and discuss bow compensation strategies to minimize bow and warp on thinner substrates.
Presenter: Keith Buchanan, Manager, CVD & ECD Product Management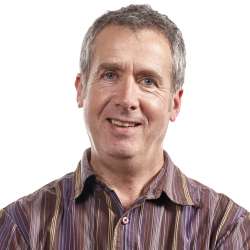 Keith Buchanan, is the Manager for CVD & ECD Product Management at SPTS Technologies. He graduated from University of Glasgow with B.Sc. Electronics & Electrical Engineering in 1984. He has over 25 years experience in the semiconductor industry, joining Electrotech in 1998. Through a series of acquisitions and mergers, Electrotech becameTrikon, Aviza Technology, and finally SPTS in 2009.
Keith has previous experience in process development and wafer fab process integration for MEMS and photovoltaic applications, and has been responsible for product marketing of SPTS PECVD technology within Packaging, MEMS, and other end markets for the past 8 years.