Shining the Light on Etch and Deposition for Photonic Device Manufacturing
Did you miss this webinar?
This webinar was originally broadcast live on 30th June 2021. To access the recording click the link below
While the "dot.com crash" at the beginning of the millennium may have temporarily dented the initial enthusiasm for optical networking to deliver high speed data communications, there has been a steady growth in optical content within communication networks and successful mass-commercialization of optoelectronics in some other areas such as LED lighting for industrial, domestic and automotive end users as well as VCSELs for facial recognition. The photonics market was estimated to be USD 593.7 billion in 2020 and is projected to reach USD 837.8 billion by 2025, at a CAGR of 7.1% between 2020 to 2025[1].
SPTS has been serving the photonics industry for over 20 years. Now, with a range of recent end-product innovations and an increased demand for faster, energy-efficient data transfer due to 5G, IoT, autonomous driving and AI, SPTS has seen a renewed interest in our etch and deposition processes to manufacture optical waveguides, VCSELs, edge emitting LASERs, µLEDs and optical MEMS.
In this webinar we will discuss the etch and deposition process requirements and challenges to create photonic devices on a range of substrate types including silicon and compound semiconductors and showcase the breadth of our experience gained over the past 20 years, working with a broad range of photonic device developers and manufacturers.
[1] "Photonics Market by Type (LED, Lasers, Detectors, Sensors and Imaging Devices, Optical Communication Systems & Networking Components, Consumer Electronics & Devices), Application End-Use Industry, and Region - Global Forecast to 2025" MarketsandMarkets Research Private Ltd.
Presenter: Dr Dave Thomas, Vice President, Product Management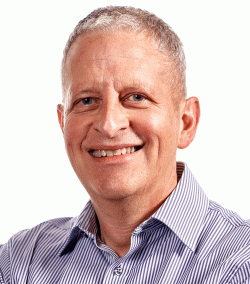 Dr Thomas worked for Philips Components and Nortel before joining SPTS (at that time Electrotech) in 1994 as a PVD Process Engineer, becoming PVD Technology Manager for Japan in 1996.
He became Product Marketing Manager for Etch Products in 1997 and promoted to Marketing Director for Etch Products in 2008, responsible for SPTS's etch product line, including marketing, product positioning & sales support. Dave now holds the position of Vice President, Product Management.
Dr. Thomas holds a BSc in Chemistry (Leeds University), MSc in Surface Chemistry & PhD Plasma Etching & Deposition (University of Bristol), and actively participates, and presents widely on etch and deposition technologies at global conferences. He has also authored over 30 technical articles and papers.