SiC & GaN Etching Webinar - 30th Aug 2017
Did you miss this webinar?
This Webinar was originally recorded on the 30th August 2017. To access this recording, click the link below.
Powering on with High Productivity SiC and GaN Etch
Infra-structure projects requiring power control and regulation (such as wind energy, electric vehicles and lighting control) as well as RF proliferation (for high performance cellular base stations) are driving the demand for higher voltage and higher frequency devices based on GaN and/or SiC.
IHS has predicted that the SiC power device market will grow to $3B by 2025. Key to the formation of many GaN or SiC device structures is etching of the SiC itself.
This webinar will focus on SPTS's approach to SiC etching, based on the unique Synapse™ process module with a plasma density that is ten times higher than standard ICP reactors. We will give examples of deep SiC back-side via etching for GaN devices as well as shallower trench structures on the front-side of SiC wafers. Our focus will be on high productivity process solutions consistent with the increasing demand for volume production of these device types.
This event requires registration.
Who should attend?
This webinar will be of interest to:
Manufacturers and Developers of Power Semiconductor or RF devices using GaN on SiC, GaN on Si or bulk SiC wafers.
Business Development Groups & Researchers seeking to understand the state-of-the-art for SiC dry etching.
Manufacturers and Developers of GaAs devices who have GaN technology on their Roadmaps.
Manufacturers of planar SiC devices looking to develop trenched devices requiring SiC etching.
Presenter: Dr Dave Thomas, Senior Director, Etch Product Management, SPTS Technologies.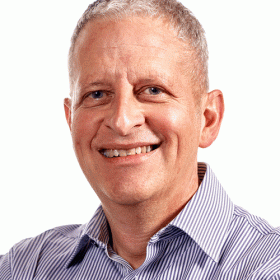 Dr Dave Thomas is Senior Director, Etch Product Management, at SPTS Technologies. He is responsible for SPTS's etch product line, including all aspects of marketing, product positioning and the provisioning of support to the worldwide sales team.
After completing his BSc in Chemistry in 1983 at Leeds University, he went on to obtain an MSc in Surface Chemistry and his PhD in Plasma Etching and Deposition from the University of Bristol. Dr Thomas worked at Philips Components on silicon wafer process, and at Nortel networks as a Principal Research Engineer in various areas of design, manufacture and test of laser diodes.
Dr Thomas actively participates and presents widely on etch and deposition technologies at global conferences, and has authored over 40 technical articles and papers. Dr Thomas has been a member of the SEMI MEMS & Sensors Summit Advisory Committee since 2015.
If you have any questions about this event, or have any issues accessing the recording using the link above, please Contact Us