Get Switched On to PVD for SiC Power
Did you miss this webinar?
This webinar was originally broadcast live on 2nd Dec 2020. To access the recording, click the link below
Applications such as electric vehicles, rail transport and power inverters are driving the demand for power devices capable of switching higher power and high voltages, often in harsh environments, with a small form factor and high reliability.
SiC is one of the primary wide bandgap (WBG) semiconductor in use to address these challenging requirements. This is due to the material's ability to operate at much higher temperatures and withstand up to 10 times stronger electric fields while having the same dimensions as a silicon device. According to Yole[1] the SiC power device markets will reach $2B and $550M, respectively, by 2024.
Currently volume production of power devices at 100mm and 150mm wafers is "the norm", but several power device manufacturers are now progressing to realize the cost benefits of scaling to 200mm wafer formats.
This webinar will discuss how Sigma® fxP physical vapor deposition (PVD), already well-established in manufacturing silicon power devices, on wafer sizes up to 300mm, can also be used to deposit on SiC wafers at ≤200mm, for both front-side, and back-side metallization. The presentation will give details of how SPTS Sigma® PVD technology overcomes various challenges which can affect yields in SiC power device manufacturing, including eliminating whiskers during thick metal deposition, optimizing film thickness uniformity and repeatability of Ni films for silicide formation, avoiding contamination, active-face protection and stress control.
[1] Yole Développement, "Power SiC 2019: Materials, Devices, and Applications" (July 2019)
This online event requires registration
Date: Wednesday 2nd Dec 2020
Session 1: 08:00 UK / 09:00 EU / 16:00 China and Taiwan / 17:00 Korea
Repeat Session: 09:00 PST (USA) / 12:00 noon EST (USA) / 17:00 UK / 18:00 EU
Please note that BOTH sessions will be live events, and the same slides will be presented in each session
This webinar will be of interest to:
Semiconductor professionals involved in design, fabrication and/or packaging of power semiconductor devices
Semiconductor production engineers responsible for optimizing throughput, yield and quality of power devices
Semiconductor design engineers
Presenter : Nick Knight, PVD Product Manager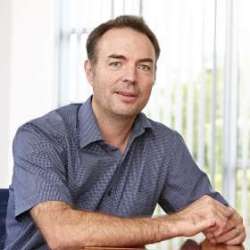 Nick Knight has more than two decades of experience in the semiconductor capital equipment and related industries. He first joined Electrotech in 1995 as an Equipment Engineer working with PVD products, working in Asia, Europe and US. In 2001, he joined STS in the role of Regional Service Manager for Asia, and in 2003 joined the Marketing team as an Etch Product Marketing Manager. In 2010, following the formation of SPTS Technologies, Mr. Knight went back to PVD product lines as a Product Manager.