Newport, United Kingdom - SPTS Technologies, an Orbotech company and supplier of advanced wafer processing solutions for the global semiconductor and related industries, announced it has won multiple business awards at the Welsh Business Awards 2014 and EEF Future Manufacturing Awards. SPTS scooped top awards in the categories of Skills and People Development and Environmental Impact at the Welsh Business Awards, and was also named runner-up for Company of the Year, having been the reigning champion from the previous year.
Kevin Crofton, President of SPTS Technologies and Corporate VP at Orbotech, said, "Business growth in the ever changing global semiconductor industry relies on innovation and the constant quest for better and more effective ways of doing things, and so it's important for us to invest in the ongoing learning and development of our employees. Likewise, it's important for us to be socially responsible, so we work hard to continually reduce our carbon footprint and improve our environmental credentials as an organization."
Adding to its enviable list of accolades, SPTS was recognized for its Continuous Improvement initiatives in improving manufacturing processes and named runner up for the Business Efficiency category at the EEF Future Manufacturing Awards held at the end January. Commenting on the award, Crofton said, "Innovation is not restricted to just development of our technologies and products at SPTS, and we continue to make great strides in improving our production processes and manufacturing efficiencies, which have been instrumental in boosting our responsiveness and competitiveness."
Crofton added, "Our dedicated employees are at the core of our company's success and we are extremely proud that all their hard work, commitment, and valuable contributions are also being recognized by organizations outside the company. We are very pleased to have won these awards covering so many dimensions of our business operations."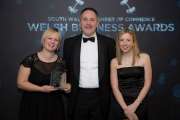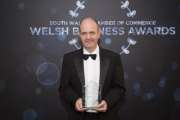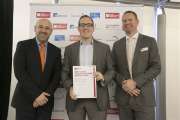 About SPTS Technologies
SPTS Technologies, an Orbotech company, designs, manufactures, sells, and supports etch, PVD, CVD and thermal wafer processing solutions for the MEMS, advanced packaging, LEDs, high speed RF on GaAs, and power management device markets. With manufacturing facilities in Newport, Wales, Allentown, Pennsylvania, and San Jose, California, the company operates across 19 countries in Europe, North America and Asia-Pacific. For more information about SPTS Technologies, please visit
www.spts.com
.